SEE WHY PEOPLE HAVE BEEN COMING TO CYCLE WERKS FOR OVER 50 YEARS
For over five decades, Cycle Werks in Barrington has been giving their customers the best customer service in the motorcycle business, from sales to service to accessories and everything in between. When we were renamed in 2009 a new inviting atmosphere was built from the ground up.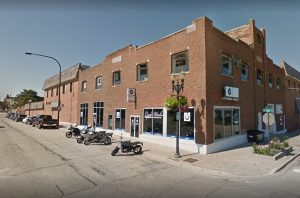 At Cycle Werks in Barrington, BMW motorcycles are our passion. Our mission is to provide a BMW motorcycling experience that exceeds your expectations by offering a one stop full service dealership. Whether on the phone, our website, or a visit to our store we want you to always feel welcome.
Cycle Werks in Barrington is proud to be the only exclusive BMW Motorcycle Dealer in Illinois. Our knowledgeable staff brings over 300 years of motorcycle experience to help make your riding adventures safe and unforgettable.
We are one of Illinois' authorized BMW apparel carrier. We stock a full line of BMW garments, gloves, boots and accessories. We stock helmets from , Shoei, HJC and have access to other major brands like Arai as well.
Garments

Gloves

Boots

Accessories